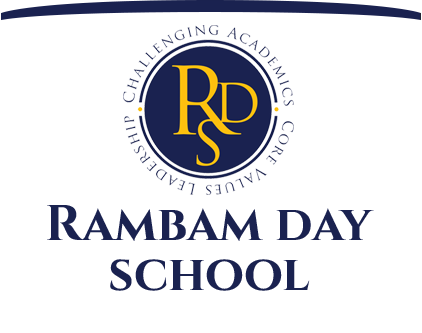 Setting the Standard for Excellence in Education.
Middle School
Middle School
During middle school children experience a great deal of change in many areas. Children are physically growing and changing. There are no longer two teachers per grade but now six to eight teachers to learn with, friend groups often shift, more demands are placed on school work and homework, and student awareness begins to heighten about high school as students near the seventh and eighth grades. Rambam provides the extra assistance and support needed for our students as they learn to navigate through these pivotal years.
Fifth through eighth grade Judaic studies are divided into groups. Fifth and sixth graders are divided into two groups as are seventh and eighth. Rambam believes that students accomplish more in their learning if they are placed in a class that addresses their learning styles and needs.
Middle School learns Chumash, Navi (Prophets), Mishna (Oral Law), and Yahadus, which addresses the holidays and enlightens our students to the various mitzvas of our heritage. In Middle School they learn more in depth what they learned on the surface in elementary school. Our Judaic goal for our Middle School students is for them to have an extensive knowledge of their heritage.
We are often told that our dual curriculum makes our students strong critical thinkers.
Middle school secular studies include science, English language arts, social studies and math as the core curriculum. Students also have classes in art and physical education. Small student to teacher ratios helps us meet the needs of all our students. Our dedication to providing the most optimal learning environment for our students includes having an honors math course for students who are gifted in math and who can manage the challenge and rigor of such classes. Rambam's goal for our middle school students is to prepare students for high school and to give them the knowledge and skills needed to be successful in the high school environment.