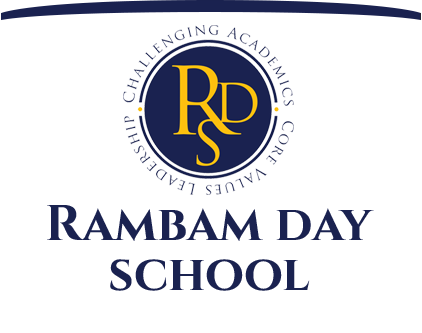 Setting the Standard for Excellence in Education.
FAQ's
What makes Rambam special or unique?
Rambam is special and "unique" because of its dual program. We give our students an excellent secular education and an extensive Judaic education. We embrace children and families from various Jewish backgrounds with the goal being to ensure growth for every student; academically and emotionally. Rambam makes a concerted effort to meet the individual needs of our students. Our Students have been attending the high schools of their choice and their transitions are smooth. High schools seek out our students while they are in 7th and 8th grade; just as they are preparing to begin making decisions about high school.
The students who wish to continue obtaining an extensive Judaic education go out of town to various girls and boys Jewish high schools. They are being accepted to premiere Jewish high schools and within just a few months are on par with other students whose elementary years were far more intense than our students in their Gomera (Talmud) studies.
Where do students from the 8th grade graduating class go to high school?
Our students attend premiere Jewish high schools all over; Baltimore, Chicago, New Jersey. Our students remaining in town, attend; Savannah Art's Academy, Benedictine Military Academy, and St. Andrew's and Savannah Country Day.
What extended day/extracurricular options does Rambam provide?
Our extracurricular activities after school are student driven. We try to accommodate what our students wish to do; flag football, basketball, ballet, robotics, abrakadoodle (art classes), Sports Performance 360 (fun physically appropriate games and lessons to build children's skills and abilities).
How does Rambam support those with varying lea
rning needs?
Rambam Day School has a very strong commitment to meeting the needs of all students. Our teacher student ratio is low, giving every student the opportunity to be heard. Students don't fall through the cracks because their weaknesses don't go unnoticed. Teachers offer time during and after school to work with students, tutors often come to the school during school hour to work with children. We modify the work expectations for students that need modifications, we work with professionals working with our students and we work with professionals to ensure we are doing all we can for our students with special needs; be they academic or social.