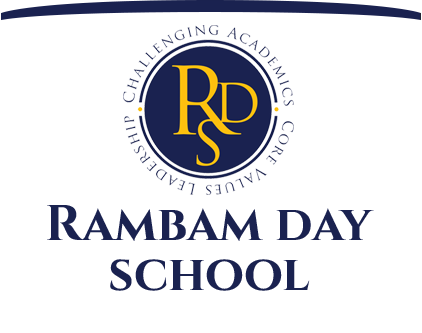 Setting the Standard for Excellence in Education.
History of RDS
Rambam Day School is located in Historic Savannah, Georgia. Our city has one of the oldest Jewish Communities in the Southeast. Founded in 1990, Rambam continues the tradition of outstanding Jewish Day Schools. Our co-educational pre-school, elementary and middle school proudly serves the entire Jewish community. Jewish education is the most effective method of maintaining a child's Jewish identity and instilling cultural values. Rambam Day School's goal is to nurture and feed our community's young Jewish members, thus ensuring these values are passed down to future generations. Rambam Day School is accredited by the Southern Association of Colleges and Schools. Additionally, the preschool program (2Y – K) is licensed by Bright from the Start (Georgia Department of Early Care and Learning). Rambam's founders fervently believe the timeless values of the Jewish community go beyond the differences among denominations. They envision and ultimately built a place where all Jews could and should respect each other, learn from each other, and work for the community's greater good. This respect is instinctive about the school. It is what the administration, board members, teachers, and parents strive for at all times.
Rambam Day School's mission is to provide our students an excellent education in both secular and Judaic studies. Our educational program begins at two years of age and continues through the eighth grade. Rambam stresses the values and traditions of Judaic heritage and prepares students to meet the challenges of contemporary society.
Another approach on which Rambam focuses is that student growth involves strategic areas: intellectual, social-emotional, physical, and religious-spiritual. To nurture the well-rounded student, the school promotes academic excellence as well as participation in sports, fine arts, and community service.
Rambam expands and nurtures our internal and external relationships. As such, RDS students are accepted to the high schools of their choice and we view this as a positive reflection of the school. Peer schools seek our students because Rambam Day School students are known to be well prepared and strong critical thinkers. Students progress from high school and matriculate to top colleges and universities. RDS graduates find success and become professionals within the legal, medical, and business fields as well as innovators for social action, education, technology, and creative arts.